The Recipe for a 'teachable moment'

As a parent and a children's pastor, I am often looking for those 'teachable moment's or 'unplanned opportunities' to plant biblical truths and foundations of faith into the lives of my own children and the children I am meeting on a Sunday morning.
The unique thing about a teachable moment is the very fact that they are usually unplanned and can be a result of something so simple – but in the eyes of a child holds extreme value.
So, what does this mean for us as a parent / teacher/ caregiver? We don't need to know all the answers, but at the very least we should have an inherent understanding and knowledge of biblical truths and scripture. Proverbs 22: 6 says "Train up a child in the way he should go; even when he is old, he will not depart from it." We need to be steadfast and firm in our faith and beliefs and be willing to teach these truths to our children
From some of my research, training and parenting experience I have learned that there are three main ingredients to have a successful 'teachable moment' with our children.

First, we need to have an established open relationship with the child. Relationships are built over time and we can see a trust has been established. Often when our child makes a poor choice or are put in a situation where a poor choice is an option – there can be a sense of fear and shame that will cause the child to not turn to their parent or caregiver.
In the 'right' relationship there will be a sense of trust and sense of respect between the two individuals. The bible is a great source for teaching on building relationships. Romans 12:10 says "Love one another with brotherly affection. Outdo one another in showing honor." Its important to continually work on our relationships with our children. Ensuring we show that we are both always learning, growing and maturing.
Second, you need a catalyst. This is an event or object that illustrates the biblical truth. A catalyst is the conversation starter, the reason the teachable moment is occurring at that specific time and place. Quite often a catalyst can be something so simple such as spilled milk.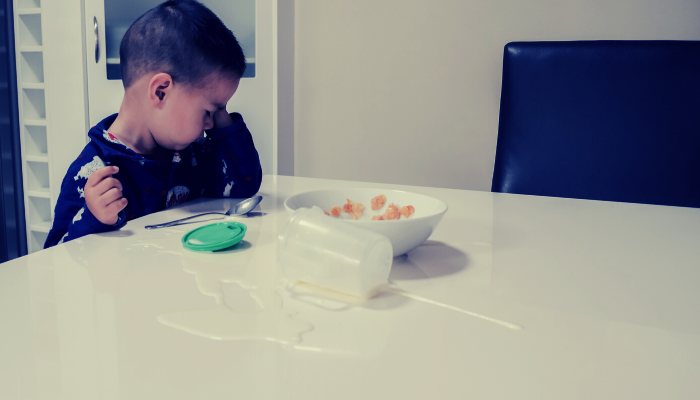 As the old adage states 'don't cry over spilled milk', lets flip that around and discuss something so tangible as spilled milk – an easy mistake that can be turned into a teachable lesson. To me this old adage means "Don't spend your time worrying about things of that past or things that just happened that cannot be changed." The problem with this catalyst – if I can tangibly use spilling milk as an example – is that is has occurred and caused a mess. So apart from cleaning it up, there isn't much more we can do about it. So, this adage or proverb to me states that the attitude towards the catalyst is how we will react to it in the 'future'. We need to remember that the situation that brought about our teachable moment is not somewhere to stay stuck – but an opportunity to move forward and to grow and learn.
Third, a teachable moment requires a biblical truth. The truth can be a Bible fact, a truth about God's character, or insights into living a life of faith. You can gather a lot of truths through personal Bible study. In regard to our spilled milk incident- it happened and is frustrating– but clean up is easy with teamwork and understanding. As a parent – I would be very frustrated. This not only caused a mess, but costs money, and time. To be honest, as a parent I'd probably get angry. The Bible tells us that "God is gracious and compassionate – He is slow to anger and Rich in love '(Nehemiah 9:17). Next time a jug of milk gets spilled on the floor - Let us as parents and caregivers show grace and compassion to our child – just as God shows to us daily. Let's get down in the mess and tangibly help tidy and show compassion. Maybe when our Children are on the playground and they see something happen that so quickly frustrates them - grace and compassion will become the reaction. REMEMBER, we are all works in progress.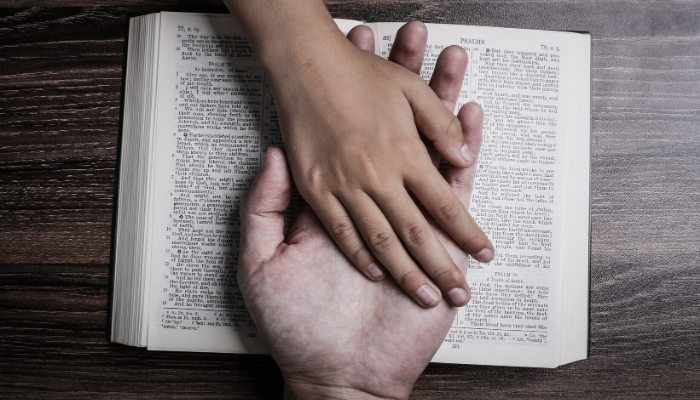 Children (and adults) are looking for instruction. Children crave it. They want to be taught and they want to learn. Psalms 32:8 says "I will instruct you and teach you in the way you should go; I will counsel you with my loving eye on you'.

Let us take our 3 ingredients of a 'teachable moment' throw in some love, grace, and trust and we all can develop the right recipe for growth.
Food for thought,
Deanna
27 Comments
---
---
---
---
---
---
---
---
---
---
---
---
---
---
---
---
---
---
---
---
---
---
---
---
---
---
---
Comments for this post are now off.