New Years!
Did you make any New Year's Resolutions? Small or big? A life changing decision or a small baby step?
The practice of making New Year's resolutions goes back over 3000 years to the ancient Babylonians. There is something special about the start of a new year. It gives us a feeling that we can start fresh and have a new beginning. In reality, there is no difference between December 31 and January 1. Nothing mystical occurs at midnight on December 31, but that doesn't stop the majority of people's attempt to begin the New Year with a clean slate!

The Bible does not speak for or against the concept of New Year's resolutions. That got me thinking, if a Christian decides to make a New Year's resolution…what kind of resolution should one make?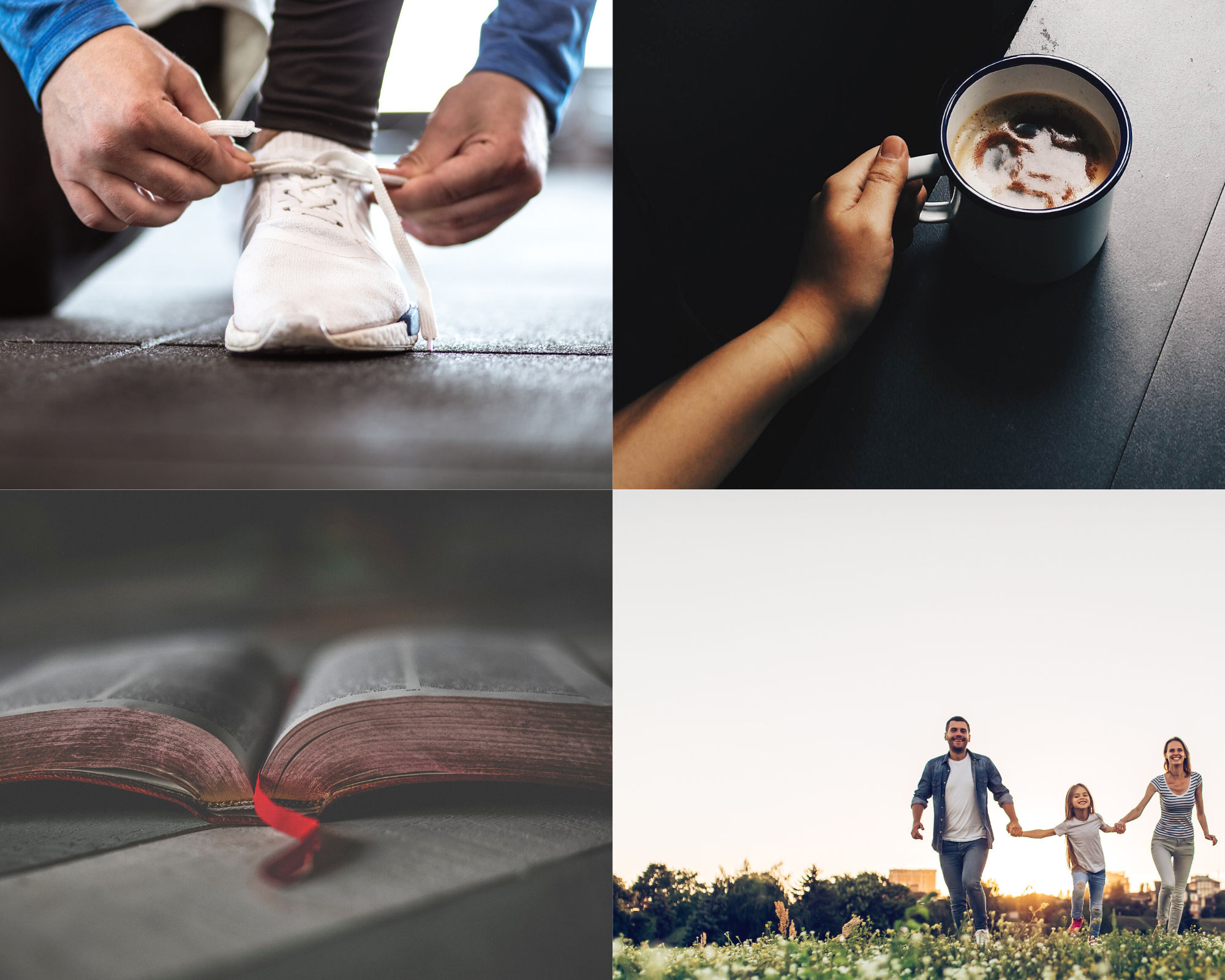 The common New Year's resolutions are to get fit, quit smoking, save money, and spend more time with family. By far, the most common resolution is to lose weight and exercise more, which are all good goals to set! Timothy 4:8 tells us to keep exercise in perspective: "For physical training is of some value, but godliness has value for all things, holding promise for both the present life and the life to come." We are reminded that all our New Year's resolutions should not be for physical things.
So, should our resolutions be spiritually based? If we set goals to pray more, read the Bible every day, and go to church more, are these any better? Maybe our first response might be, "Yes, of course!", but the more I thought about it, the more I wondered about the motivation behind the goal. These are fantastic goals…don't get me wrong! However, I think they will fail just as often as the "non-spiritual" resolutions.
Now before you crucify me and call me a pessimist…hear me out. There's no power in the New Year's Resolution itself. Setting out to start or stop a certain activity or action has no real value unless you have the proper motivation.

The question is: why do you want to read the Bible every day? Do you want to grow spiritually, or just because you know it's a good thing to do? Why do you want to attend church more regularly? To grow in the family that God has placed you in and to serve as God commanded you, or just to brag you have a perfect track record? Why do you want to lose weight? To honour God with your body by taking care of the temple He gave you, or for vanity to honour yourself?

Philippians 4:13 teaches us, "For I can do everything through Christ, who gives me strength."
John 15:5, Jesus declares, "Yes, I am the vine; you are the branches. Those who remain in me, and I in them, will produce much fruit. For apart from me you can do nothing."

The Bible talks many times about our heart and motivation in regard to our actions and choices. If God is the center of your New Year's resolution, it has chance for success, depending on your commitment to it, of course! If it is God's will for something to be fulfilled, He will enable you to fulfill it. If a resolution is not God-honouring and not in agreement with God's Word, we will not receive God's help in fulfilling the resolution.
So….what sort of New Year's resolution should a follower of Christ make??
Well, here is a suggested list of how to go about making a resolution instead of what:
Pray, asking God for wisdom regarding what resolutions He would have you make

Pray, asking Him how to fulfill the resolutions He has given you (if any!!)

Rely on His strength to help you

Pray, asking Him to give you an accountability partner who will help encourage you

Don't give up or get discouraged when you fail! Let it motivate you to continue

Don't become proud or vain with your victories; instead give all the glory to God!
Psalm 37:5-6 "Commit your way to the Lord; trust in Him and He will do this: He will make your righteousness shine like the dawn, the justice of your cause like the noonday sun."

Whether you resolve to start 2020 with resolutions or not, we pray this year is full of hope, joy and love for you.